Rob Squizzero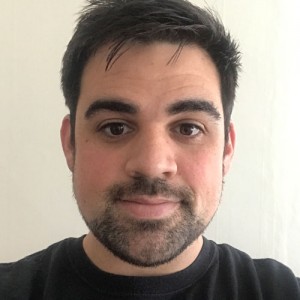 Grad program: Linguistics
Hometown: Providence, RI
Undergrad/previous grad institution: University of Washington
Undergrad/previous grad major: B.A. in Linguistics, M.A. in TESOL
Why did you decide to attend the UW?
The faculty at UW linguistics have a commitment to interdisciplinary research, high teaching standards and a genuine desire to help us discover new things about language. The university is also located in my favorite place in the world!
Where do you hope your graduate education will take you?
I would like to be conducting quantitative research on human language on a daily basis.
GO-MAP's* motto is "Graduate Excellence through Diversity." What does this mean to you?
Ensuring that our graduate community includes voices of diverse backgrounds allows us all to view our research and scholarship through different lenses. The motto also encourages me as a student of language and society.
Who has been your inspiration or role model?
My undergraduate thesis adviser, Alicia Beckford Wassink.
Please provide one tip you'd like to share with UW undergrads or prospective graduate students.
Opportunities will present themselves. Look out for them and be ready to say yes.
*GO-MAP was the name of a program that is now called GSEE, the Office of Graduate Student Equity & Excellence. Learn more.