Quin'Nita Cobbins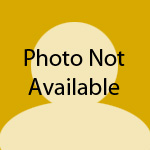 Grad program: Department of History
Hometown: Lexington, MS
Undergrad institution: Fisk University
Undergrad major: History
Why did you decide to attend the UW?
I wanted to pursue a Ph.D. in history with a concentration in African American women's history in the American West. The Department of History offered a strong program in western history and provided an opportunity to work with a leading scholar on the history of African Americans in the West.
Where do you hope your graduate education will take you?
I hope to attain positions within and outside of academia that will allow me to continue to research, relate knowledge to the public, and make an original contribution of knowledge to the field of western and African American women's history.
GO-MAP's* motto is "Graduate Excellence through Diversity." What does this mean to you?
Graduate excellence is achieved through the many different values, traditions, norms, learning styles, contributions, and perspectives that students bring with them to scholarly environments. Students gain the most from their education when they encounter these differences other than their own.
Who has been your inspiration or role model?
Dr. Jessie Carney Smith, dean of the Fisk University Library.
Please provide one tip you'd like to share with UW undergrads or prospective graduate students.
Research everything about the program (i.e.supportive faculty, available funding, relevant classes, etc.) to make sure you will have the resources and support needed to be successful throughout your academic tenure.
*GO-MAP was the name of a program that is now called GSEE, the Office of Graduate Student Equity & Excellence. Learn more.