Perla Almonte Nucico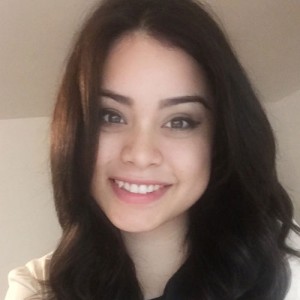 Grad program: Social Work
Hometown: Lindsay, CA
Undergrad institution: California State University, Fresno
Undergrad major: Social Work
Why did you decide to attend the UW?
I chose the University of Washington to advance my education because of its recognized Master of Social Work program, research opportunities, and diversity values. I believe that there is a significant and continuous need to understand and improve social justice through social work research and advocacy.
Where do you hope your graduate education will take you?
After my Master's I plan to continue with a Ph.D. I would love to focus my career on improving disability programs and services, especially for working age individuals. My goal is to do research and work in improving social policies.
GO-MAP's* motto is "Graduate Excellence through Diversity." What does this mean to you?
To me "Graduate Excellence through Diversity" means being able to achieve more through the different ideas and perspectives of individuals of various backgrounds. It also means having the opportunity to have a richer graduate experience while working together.
Who has been your inspiration or role model?
My role models and inspirations have been the many individuals who never gave up on their goals regardless of the difficulty of their circumstances.
Please provide one tip you'd like to share with UW undergrads or prospective graduate students.
Take advantage of any opportunity that is presented to you. Don't be afraid if you don't feel ready. Remember that there will always people willing to assist you and give you advice.
*GO-MAP was the name of a program that is now called GSEE, the Office of Graduate Student Equity & Excellence. Learn more.