Nancy Carmona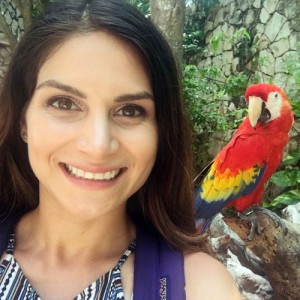 Grad program: Environmental & Occupational Health Sciences
Hometown: West Sacramento, CA
Undergrad/previous grad institution: University of California, Davis; San Francisco State University
Undergrad major: B.S. in Environmental Toxicology, M.P.H. in Community Health Education
Why did you decide to attend the UW?
I chose the University of Washington for my graduate study due to the school's outstanding faculty, world class research and funding opportunities. Receiving a graduate degree from a well-respected university is vital in obtaining my long term career goals.
Where do you hope your graduate education will take you?
My hope is that my graduate education will prepare me to be an independent researcher. After completing my doctoral degree I plan to complete a post-doctoral fellowship and later apply to academic research positions. My long term goal is to become an independent researcher, professor, and mentor to future environmental scientists.
GO-MAP's* motto is "Graduate Excellence through Diversity." What does this mean to you?
To me GO-MAP's motto of "Graduate Excellence through Diversity" means that fostering diversity is essential in building exceptional graduate programs. Having a diverse student population in graduate programs brings together people of many different backgrounds, cultures, and strengths, allowing students to learn from one another and challenge each others ideas.
Who has been your inspiration or role model?
Throughout my life my dad has been my inspiration. As someone who immigrated to the US without speaking English or any education, he was able to become an entrepreneur, a homeowner, and provide for his family. Hearing him speak about panhandling on the streets of Mexico as a small child makes me truly believe that if he could rise above that then I can achieve anything I set my mind to.
Please provide one tip you'd like to share with UW undergrads or prospective graduate students.
One tip for prospective graduate students when researching a program is to look closely at research being conducted by program faculty and seek out opportunities to speak with faculty before applying. Finding a program and mentor that is a good fit is essential to succeeding in graduate school.
*GO-MAP was the name of a program that is now called GSEE, the Office of Graduate Student Equity & Excellence. Learn more.