Monica Cortés Viharo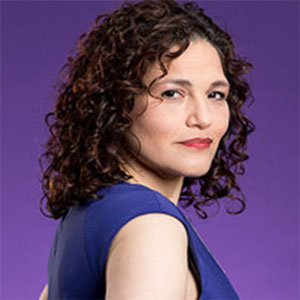 Grad program: School of Drama
Hometown: Union City, CA
Undergrad institution: University of California, Berkeley
Undergrad major: Theater, Political Science (double major)
Why did you decide to attend the UW?
Competitive program, full funding, strong faculty, love Seattle, McNair Fellowship
Where do you hope your graduate education will take you?
I would like a faculty position at a university or community college or a leadership position at an arts organization where I can teach, research, write, and create community-engaged art and scholarship.
GO-MAP's* motto is "Graduate Excellence through Diversity." What does this mean to you?
Our diverse backgrounds bring a wealth of knowledge and experience to this institution, which leads to stronger scholarship, and a more engaged and inclusive public institution.
Who has been your inspiration or role model?
My husband dropped out of school and was on his own at 16. Still he is the one of the most intelligent and well-read people I know. His example reminds me that education comes in many forms and that a strong survival instinct can't be taught.
I've also been blessed to work with female faculty of color who show me that I can achieve my goals and stay true to my values.
Please provide one tip you'd like to share with UW undergrads or prospective graduate students.
If possible do a site visit or at least a Skype meeting at your chosen institutions. You need to be there to see if it is the right fit and the faculty need to meet you.
Once in school, build a support network in and out of school. Connect with other campus and community programs to take advantage of opportunities and have critical distance from the politics of your own program.
*GO-MAP was the name of a program that is now called GSEE, the Office of Graduate Student Equity & Excellence. Learn more.