Mina Tari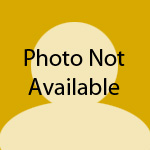 Grad program: Infomation Science
Hometown: Bellingham, WA
Undergrad institution: University of Washington
Undergrad major: Informatics and Gender, Women, and Sexuality Studies
Why did you decide to attend the UW?
I thought that the UW supported my work in making classrooms more diverse for students, faculty, and content.
Where do you hope your graduate education will take you?
I would like to make academia a more welcoming, inclusive environment.
GO-MAP's* motto is "Graduate Excellence through Diversity." What does this mean to you?
Learning from a multitude of perspectives makes one a better scholar.
Who has been your inspiration or role model?
My entire family!
Please provide one tip you'd like to share with UW undergrads or prospective graduate students.
Reach out and chat with anyone you're interested in working with! This definitely helped me figure out which programs and people I'd like to work with.
*GO-MAP was the name of a program that is now called GSEE, the Office of Graduate Student Equity & Excellence. Learn more.