Martez Mott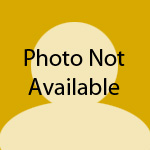 Grad program: The Information School
Hometown: Detroit, MI
Undergrad institution: Bowling Green State University
Undergrad major: Computer Science
Why did you decide to attend the UW?
I decided to attend UW because we have the best human-computer interaction (HCI) program in the country. I wanted to learn from professors with diverse academic interests and with training in various methods.
Where do you hope your graduate education will take you?
After graduation I hope to become a professor at a college or university. I want to continue conducting research on how to improve the accessibility of computing devices for people with a range of different motor, sensory, and cognitive abilities.
GO-MAP's* motto is "Graduate Excellence through Diversity." What does this mean to you?
To me, graduate excellence through diversity means that diversity should be a key aspect of any graduate education, as the best way to learn is from people with diverse life experiences and world views.
Who has been your inspiration or role model?
Neil deGrasse Tyson has been an inspiration to me. I love his dedication to teaching the importance of science to others.
Please provide one tip you'd like to share with UW undergrads or prospective graduate students.
One tip I have is to take advantage of every opportunity, no matter how small or short, to meet people, learn new things, and push yourself outside of your comfort zone.
*GO-MAP was the name of a program that is now called GSEE, the Office of Graduate Student Equity & Excellence. Learn more.