Karen Chang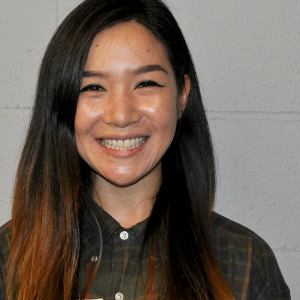 Grad program: Social Psychology
Hometown: San Jose, CA
Undergrad institution: University of California, San Diego
Undergrad major: Psychology
Why did you decide to attend the UW?
I was drawn to the UW for grad school because of the culture of my program, of UW, and of Seattle in general. It was important to me that the academics were strong, but that the sense of community is strong too. I find here a really collaborative and supportive environment, rigorous training, an emphasis on issues of diversity, and all set in a beautiful location. I couldn't ask for more!
Where do you hope your graduate education will take you?
I haven't decided on a definite path yet, but that's the beauty of it! I feel that my training here will allow me to go anywhere and do anything. I came to get armed with skills that would allow me to work on issues important to me, whether it be in academia, policy research, or foundations working for social good. I can create my own path, wherever it leads, and that is the greatest gift of all.
GO-MAP's* motto is "Graduate Excellence through Diversity." What does this mean to you?
It means that different backgrounds and perspectives are all equally valid, and a community of such diverse perspectives makes for a richer, more stimulating, and funner culture. Coming from a different background from my typical classmates, I questioned my belonging in the program. My secondary advisor told me it's okay that I'm different; I bring my own flavor to the program. And it's true. 🙂
Who has been your inspiration or role model?
I am continuously inspired by my advisor, Yuichi Shoda. He is an amazing scientist, but more importantly, he is an amazing human being. His pursuit for science is pure, he treats everyone with deep respect, and his infinite knowledge, wisdom, and patience make him an exceptional person both in the field and without. He lives outside the box. He is someone I feel I can learn from for a lifetime.
Please provide one tip you'd like to share with UW undergrads or prospective graduate students.
Follow your heart. Trust it, nurture it, listen to it. It's so easy to live in the world of "shoulds," or to do what you think is expected of you, but this is not sustainable unless it is accompanied by heart. Is what you're suffering for worth it? Knowing that there are many different paths in the world, not just this one, and that we can choose the one that is right for us, is liberating.
*GO-MAP was the name of a program that is now called GSEE, the Office of Graduate Student Equity & Excellence. Learn more.