Jordan Drew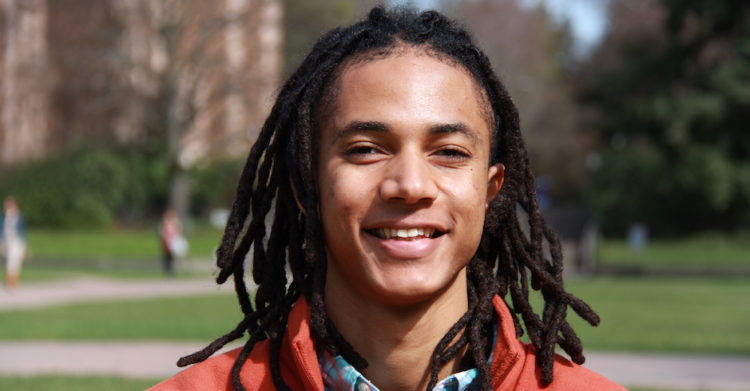 Developments in communication technology have mostly focused on the quantity — perhaps to the detriment of the quality — of our communication. But Jordan Drew, a Ph.D. candidate in Electrical & Computer Engineering, has a different goal: to use technology to improve the quality of our communications, especially for people who use wearable hearing technology such as hearing aids.
His interest in communication stems from his love of music, he says.
"I think music is a really amazing way to communicate," he explains. "I find that my closest friends are those I can connect to through music. So when there aren't words to express how we're feeling we can share songs with each other and communicate that way."
Jordan didn't always connect his love of music to a career. His early career plan was to become an FBI Agent. At West Virginia University, he pursued a degree in biometrics systems, a degree he chose because it aligned with his skills in math and science and would set him up for a career with the FBI.
His career plans took a drastic turn when, on the recommendation of a mentor, he pursued a research position in a lab working in signal processing. There, he fell in love with research and with the field of signal processing — loosely, using pattern recognition to improve process and fix signal errors.
Buoyed by his love of research and intrigued by the similarities between computers and the brain, Jordan decided to do his senior capstone project in a neuroscience lab. When he graduated, Jordan's career trajectory looked vastly different from the FBI career he had envisioned for himself as a freshman. With his sights on eventually pursuing a graduate program in neuroscience, Jordan accepted a research position at the National Institutes of Health working in computational experiments on the brain.
"It was cool because we were studying the electricity that moves through a neuron, which was a perfect fit for my background in engineering and my interests in the brain," he says. "But I realized that Neuroscience was so biology-heavy, and I missed the mathematics emphasis I had in my engineering degree."
Although the research wasn't a perfect fit for Jordan's interests and skills, this work taught him about cochlear implants.
"I thought this technology was the perfect crossroad to use my interest in audiology and grow my skills as an engineer," he says.
So he applied to several graduate programs, seeking a signal processing program where he could continue to focus on auditory signals but with a computational approach. The UW was one of his top choices, but moving from Maryland to Seattle presented some challenges and concerns.
"It was incredibly daunting to think about moving across the country," particularly when it came to finances, Jordan recalls. "So when I came to visit and they offered me the ARCS Fellowship it was a sign that I could come to the UW and not worry about money. That was huge."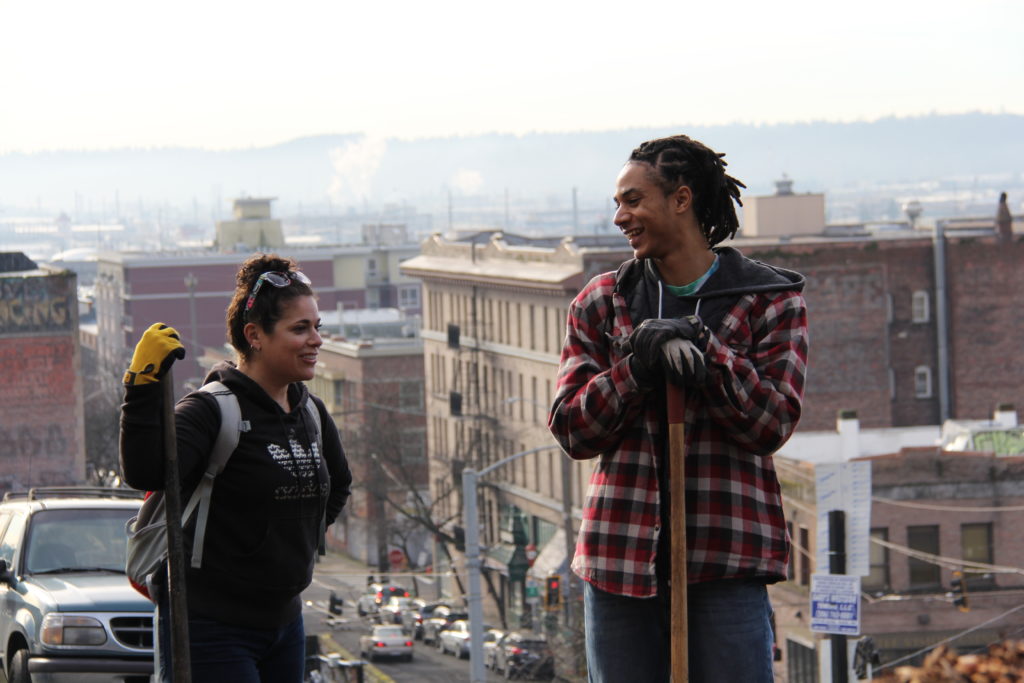 Jordan had already accepted his admissions offer at the UW when he learned that he had received a GO-MAP* Fellowship as well.
The GO-MAP Fellowship allows Jordan to focus on projects and ask questions he is interested in, rather than being tied to a certain project due to funding.
As an incoming student, "it was incredibly empowering to have that freedom to really follow my passions," he says.
The freedom to study what most interests him has led Jordan to research wearables. Wearables pair with hearing technology (currently emerging as "hearables"), such as headphones and cochlear implants, to help people with moderate hearing loss improve their communication ability.
Jordan's research focuses on improving the sound quality of hearing aids. Everyone who endures hearing loss experiences it at different frequencies; Hearing aids work to amplify specific frequencies that go missing. The downside of this process is that when the device amplifies certain regions of signal, those regions require more processing and therefore take longer to process. This causes distortion to the signal, which, in Jordan's experiments, has lead to the sounds coming across as "watery" and "unclear," he says.
"We're investigating how much distortion can be handled before it's noticeable and before it has an impact on perception," he says. "Hopefully long-term we can give that information to hearing aid manufacturers to improve the way they build their devices."
Jordan says one of the reasons he applied to the UW was for its reputation of encouraging interdisciplinary work. That the UW allows for collaborations between departments is critical to Jordan's project, as his primary advisor, Les Atlas, is in Electrical & Computer Engineering and his co-mentor, Adrian KC Lee, works in the Institute for Learning & Brain Sciences.
In his first quarter as a graduate student, Jordan felt extreme pressure to succeed. "I was like, they're giving me all this money to show up, so I better be amazing," he says. He worked up to 12 hour days for the whole first quarter, until, by winter break, he was exhausted.For Jordan, getting to graduate school required hard work, networking, and reflecting to find ways his passions and skills connect. But thriving in graduate school has forced him to learn a new skill — self-care.
After that first quarter, Jordan recognized the need to form a routine and to set boundaries around his time for work, rest and play. Developing a routine has helped him find balance in his work. Now, his number one piece of advice for incoming graduate students is to form a routine that includes time for self-care.
Finding community in Seattle has also been important to Jordan's transition to graduate school. GO-MAP and the ARCS Fellowship have been critical to that process.
The ARCS Fellowship holds a yearly banquet so donors and fellows can meet. Jordan has found the donors "really care about hearing what we're doing inside and outside of school. They care about us as people. It's really incredible to be able to feel that kind of support," he says.
And with GO-MAP, Jordan has found a second home. "For my first two years of my graduate education I've been the only African American among the master's and Ph.D. daytime students in my department. That can be pretty isolating. So whenever I need community, whenever I need to see people of color, I have GO-MAP. I also have Carolyn Jackson (a GO-MAP staff member), who is like my campus mom. She's so amazing. I can go to her with anything."
For Jordan, mentorship — especially peer mentorship — has been critical to his success. Now, he's involved in outreach with GSEE: sitting on panels and talking with prospective students as an "Outreaching Grad" (OG).
He tells a story of speaking on an early-morning panel for prospective graduate students of color. Later that day, he ran into a prospective student who had attended the panel. She thanked Jordan for sharing his story with prospective students, saying it had been really impactful.
"It meant the world to me because I thought I had been really tired and boring at the panel," Jordan, who is "not a morning person," says. "Knowing that I actually helped someone with my presence and with my story was really empowering."
Jordan also tutors undergraduate students through the STARS program, which helps students from underserved schools in Washington prepare to succeed in the College of Engineering.
Jordan is looking to do more one-on-one and small group mentoring, he says, to have even more of an impact.
"Telling my story is one thing, but helping people navigate and tell their own story is a whole other thing," he says.
*GO-MAP was the name of a program that is now called GSEE, the Office of Graduate Student Equity & Excellence. Learn more.