Jessica Soto-Rodríguez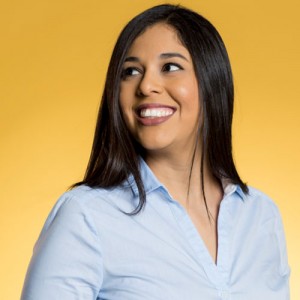 Grad program: Chemical Engineering
Hometown: Isabela, PR
Undergrad institution: University of Puerto Rico, Mayagüez
Undergrad major: Chemical Engineering
Why did you decide to attend the UW?
I decided to attend the University of Washington for multiple reasons; first, the research options available in the Chemical Engineering department; second, the collaborative and friendly environment in the Department and the University; and third the location of UW in Seattle.
Where do you hope your graduate education will take you?
I hope to obtain a post doctoral position and eventually become a professor. As a professor, I'll have the opportunity to continue working towards equity and diversity in STEM and provide valuable ideas for the recruitment and retention/support of underrepresented groups in STEM.
GO-MAP's* motto is "Graduate Excellence through Diversity." What does this mean to you?
I believe that groups of people from different backgrounds, ethnicities and cultures develop the best ideas and technologies by sharing their different points of view and expertise. To me GO-MAP's motto means that excellence in graduate programs at UW is achieved by having a diverse population of graduate students, faculty and staff.
Who has been your inspiration or role model?
My role model is my brother, who showed me the importance of education and always encourages me to continue working to accomplish my goals.
Please provide one tip you'd like to share with UW undergrads or prospective graduate students.
Join student organizations on campus to find a community of students with similar interests. Getting involved in student organizations provides excellent networking opportunities with older students that can give them advise about research, fellowships, internships and other professional development activities or opportunities.
*GO-MAP was the name of a program that is now called GSEE, the Office of Graduate Student Equity & Excellence. Learn more.