Jessica De Larwelle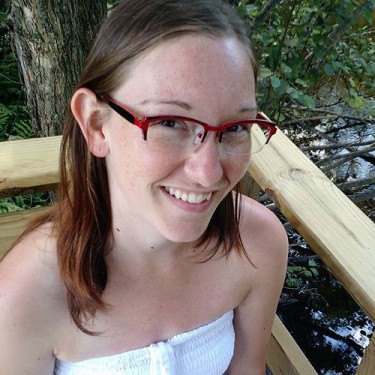 Grad program: Social Work
Hometown: Oconto, WI
Undergrad institution: University of Wisconsin Oshkosh
Undergrad major: Psychology
Why did you decide to attend the UW?
Match in research interests, strong methodological background, csss certificate in statistics, highly renowned faculty, financial support for my degree, well recognized school in publishing quality work.
Where do you hope your graduate education will take you?
I intend to work as a professor in a research position with some teaching responsibilities.
GO-MAP's* motto is "Graduate Excellence through Diversity." What does this mean to you?
Supporting individuals from diverse backgrounds who are typically disadvantaged to achieve their educational goals. Specifically assisting first generation college students and/or those from oppressed backgrounds.
Who has been your inspiration or role model?
My faculty mentors who have helped shape who I am and encouraged me to be involved on campus. Dr. Erin Winterrowd, Dr. Susan McFadden, Dr. Jung Kwak, and Dr. Gwat Yong-Lie. I aspire to be a female who holds an academic position who tackles social justice issues.
Please provide one tip you'd like to share with UW undergrads or prospective graduate students.
It is important that you find a substantive match between your interests and your advisers. Clearly state how you intend to evaluate your research and why it is important. Start the application process as early as you can and communicate with perspective faculty that you would like to work with early.
*GO-MAP was the name of a program that is now called GSEE, the Office of Graduate Student Equity & Excellence. Learn more.