James Foster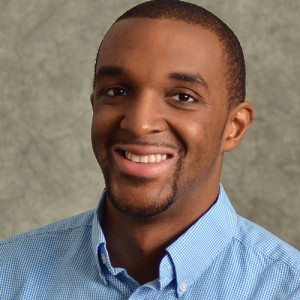 Grad program: Educational Policy & Organizational Leadership
Hometown: Clarksville, TN
Undergrad institution: Duquesne University
Undergrad major: Child Psychology & Educational Studies
Why did you decide to attend the UW?
The University of Washington was first brought to my attention three years before I applied by some of my mentors and meeting a few of the faculty members at The American Educational Research Association (AERA) conference. When I began perusing UW's website, I was intrigued by their holistic admission process. I was also impressed by the faculty member's research interests and commitment to equity.
Where do you hope your graduate education will take you?
One of the many attributes of the program I am enrolled in is the myriad of options I have available to me upon graduation. I have vacillated between pursuing an academic position and an applied career path. My hope is to ultimately be placed in a position where I can make meaningful change within the public education system.
GO-MAP's* motto is "Graduate Excellence through Diversity." What does this mean to you?
Graduate Excellence through Diversity, in my opinion, is the brainchild, if you will, of creativity and innovation. Graduate excellence cannot be attained through uniformity but rather through the unity of diverse thoughts, experiences, and worldviews.
Who has been your inspiration or role model?
Without a doubt, my biggest role models have been my parents. I've learned a wealth of knowledge from them. Other than my parents, I would say that my other role model is Heathcliff "Cliff" Huxtable.
Please provide one tip you'd like to share with UW undergrads or prospective graduate students.
Hustle, strive for excellence, be confident, be humble, surround yourself with people who will edify you, but aren't afraid to call you out when you're acting up, and always remember that you belong. No matter where you end up, whether it's at UW or at another institution, your attainment of that position was not merely given but earned.
*GO-MAP was the name of a program that is now called GSEE, the Office of Graduate Student Equity & Excellence. Learn more.