Jainey Kim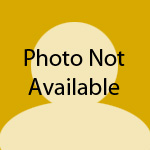 Grad program: Gender, Women, and Sexuality Studies
Hometown: Atlanta, GA
Undergrad/previous grad institution: University of California, Irvine; Georgia State University
Undergrad major: B.A. in English; M.A. in Women's Gender and Sexuality Studies
Why did you decide to attend the UW?
UW offered a great GWSS program with successful scholars in their program. Ultimately, I was drawn by the alignment of my research interest with those of the faculty in the department of GWSS.
Where do you hope your graduate education will take you?
I wish to land a tenure track position at a university in Gender and Sexuality Studies, and I hope to continue my research interests in academic spaces.
GO-MAP's* motto is "Graduate Excellence through Diversity." What does this mean to you?
For me, this means opening up spaces in an academic institution that is often harsh and cold to PoC. It also means that awesome PoC academics have successfully paved the way before me, and hopefully that many more students of diverse backgrounds will continue to make the academic institution our space.
Who has been your inspiration or role model?
My mother, for her incredible sacrifice in paving uncharted waters for me.
Please provide one tip you'd like to share with UW undergrads or prospective graduate students.
The focus is often on the writing portions of applications—statements of purpose, CV, writing samples, etc. However, don't forget to line up all of your official documents! Request transcripts and immunization forms way in advance so you're not too dependent on the expediency of an office or institution.
*GO-MAP was the name of a program that is now called GSEE, the Office of Graduate Student Equity & Excellence. Learn more.