Henedina Tavares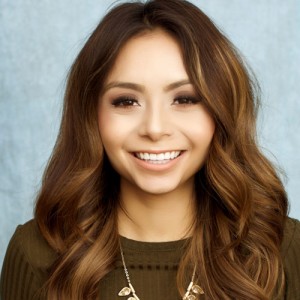 Grad program: Educational Leadership & Policy Studies – Organizations & Policy
Hometown: Sunnyside, WA
Undergrad institution: University of Washington
Undergrad major: B.A. in American Ethnic Studies; M.A. in Educational Leadership & Policy Studies
Why did you decide to attend the UW?
I decided to attend the University of Washington for my doctoral studies because I had established a strong support system made up of caring individuals; this community inspired me to continue pursuing a higher education. Equally important, I share similar research interests and commitment to serving low-income, immigrant communities with my doctoral advisor.
Where do you hope your graduate education will take you?
Through my graduate education, I hope to create a more equitable school system that validates the cultural capital and strengths of marginalized families and their children. I hope to learn the educational needs from underserved, migrant communities within our nation, as well as from migrant communities beyond our nation's boundaries. I believe my graduate education will help me achieve my goals.
GO-MAP's* motto is "Graduate Excellence through Diversity." What does this mean to you?
"Graduate Excellence through Diversity" to me means having an enriched educational experience cultivated in a diverse cultural and social environment. In other words, achieving excellence by learning from diverse perspectives, ideas, and cultural knowledge, as well as nurturing spaces that welcome and promote various experiences.
Who has been your inspiration or role model?
I grew up in a farm-working, immigrant family that works arduously from sunrise to sundown to afford basic necessities. Their hardship and sacrifices inspire me to continue striving for my educational aspirations. I have learned the value of una educación and the importance of a very strong work ethic through their example. My family is my greatest blessing and inspiration in life!
Please provide one tip you'd like to share with UW undergrads or prospective graduate students.
Throughout my academic career, I have learned the importance of forging meaningful relationships and social networks with people that are supportive and empathetic. My advice is to reach out and stay connected with diverse groups of people that care about your well-being and success. Also, when things get overwhelming, keep in mind the reason why you decided to pursue a graduate education.
*GO-MAP was the name of a program that is now called GSEE, the Office of Graduate Student Equity & Excellence. Learn more.