Graham Peterson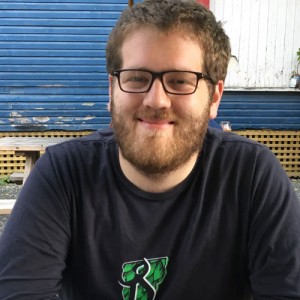 Grad program: Ethnomusicology
Hometown: Durham, NH
Undergrad institution: University of New Hampshire
Undergrad major: History
Why did you decide to attend the UW?
The University of Washington has an outstanding faculty and reputation that I hope will allow me to better understand the world around me.
Where do you hope your graduate education will take you?
A prosperous career in academia.
GO-MAP's motto is "Graduate Excellence through Diversity." What does this mean to you?
By working with students and young persons of other cultures we are all able to excel by creating a richer understanding of the world in which we live. Approaching learning systems in this manner will create a better understanding of the universal human condition and allow for a more peaceful and thoughtful society.
Who has been your inspiration or role model?
My fiancée, Kelli. She has constantly pushed me to excel beyond my own expectations of myself.
Please provide one tip you'd like to share with UW undergrads or prospective graduate students.
Never turn down an opportunity, and don't ever let defeat or someone telling you "no" stop you from accomplishing your goals. Your mind is the only obstacle that stands in your way.
*GO-MAP was the name of a program that is now called GSEE, the Office of Graduate Student Equity & Excellence. Learn more.