Elizabeth Ramirez Arreola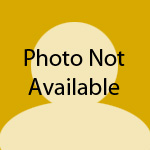 Grad program: Feminist Studies; Gender, Women & Sexuality Studies
Hometown: Torreon, Coahuila Mexico
Undergrad institution: University of Washington
Undergrad major: B.A. in International Studies: Latin America, B.A. in American Ethnic Studies
Why did you decide to attend the UW?
I wanted to pursue graduate studies from a multidisciplinary approach, and after researching several programs in the U.S and even Mexico, I found that the Department of Gender, Women and Sexuality Studies was the perfect fit in order to successfully achieve my project. GSEE played an important role as it allowed me to enter my program with the support that I needed in my first year.
Where do you hope your graduate education will take you?
I would love to obtain a teaching position in a department of Gender, Women and Sexuality Studies, American Ethnic Studies, or Latin American Studies, at a university/college where my academic interdisciplinary research exploring the transnational migration experiences of Mexican, Central and Caribbean women in relation to work and education would be an asset.
GO-MAP's* motto is "Graduate Excellence through Diversity." What does this mean to you?
As an adult immigrant to the U.S and first generation to complete college, I have a unique perspective as a scholar. Such perspectives are greatly needed in the academy in order to create opportunities to increase the presence of communities historically underrepresented. Graduate excellence is bringing those perspectives into our teaching and our service to the university and home communities.
Who has been your inspiration or role model?
Although much of my strength in adversity has always come from my mother, other immigrant women like myself have been a source of strength in my life in the United States. These women have become mentors at different times, helping me through hardship with the invaluable wisdom of their life experiences. Their stories of resilience have inspired me to try to contribute as much as they have.
Please provide one tip you'd like to share with UW undergrads or prospective graduate students.
For many of us, coming from underrepresented communities, academia is a life changing experience. I cannot stress enough how important it is practice organization as a permanent aspect of your daily life. Being organized will allow you to formulate strategies for success in a place that can be daunting at times.
*GO-MAP was the name of a program that is now called GSEE, the Office of Graduate Student Equity & Excellence. Learn more.