Colleen O'Connor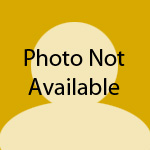 Grad program: Department of Bioengineering
Hometown: Boerne, TX
Undergrad institution: The University of Texas at Austin
Undergrad major: Biomedical Engineering
Why did you decide to attend the UW?
I was motivated to pursue a Ph.D. degree in bioengineering at UW where I can represent, diversify, and contribute innovation, creativity, and knowledge to the scientific community along with the consciousness for minority inclusion and necessity. I strongly believe that innovation, discovery, and success are best realized through a diverse melting pot of backgrounds, perspectives, and experiences.
Where do you hope your graduate education will take you?
I hope to continue onward to the path of a postdoctoral fellowship and ultimately, a position in academia. I am driven to encourage and foster scientific curiosity in students the way I have been in my undergraduate career. Academia will provide me an opportunity in which to translate my passion for discovery, scientific inquiry, and leadership through both a profession of research and teaching.
GO-MAP's* motto is "Graduate Excellence through Diversity." What does this mean to you?
I have grown to understand my role as a minority – as both a female and Hispanic- in engineering as an opportunity to contribute diversity and perspective to a historically homogeneous demographic within the field of engineering. With diversity comes new opportunities and awareness that I, as part of a collectively larger cause can work to enact within major STEM research institutions like UW.
Who has been your inspiration or role model?
Both my grandparents were immigrants to the United States- my grandmother form Germany, and my grandfather from Mexico. They have fought me that diversity is beautiful and that our cultural differences must be celebrated.
Please provide one tip you'd like to share with UW undergrads or prospective graduate students.
There are countless funding opportunities available out there. Research and apply to all you can! Every little bit helps.
*GO-MAP was the name of a program that is now called GSEE, the Office of Graduate Student Equity & Excellence. Learn more.