Claudia Serrato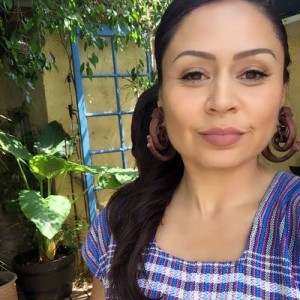 Grad program: Anthropology
Hometown: Los Angeles, CA
Undergrad institution: California State Polytechnic University Pomona
Undergrad major: Gender, Ethnic, and Multicultural Studies
Why did you decide to attend the UW?
I really was interested in working with professors of color who could provide me mentorship and direction towards an alternative study plan within anthropology. I was interested in this as my studies bridge food, anthropology, indigeneity, and memory.
Where do you hope your graduate education will take you?
I am interested in receiving a tenure track position in either anthropolgy and/or in ethnic and women studies. I too desire to become a private consultant for federal and nonprofit organizations in the area of food studies and health.
GO-MAP's* motto is "Graduate Excellence through Diversity." What does this mean to you?
Graduate excellence requires constant evaluation and critical reflection. This suggests that GO-MAP takes the time to consult admins to students on diverse perspectives such as those that embrace differences such as cultural, racial, environmental, religious/spiritual to name a few and integrate these in providing a holistic inclusive graduate experience through pedagogical design and programming.
Who has been your inspiration or role model?
My inspiration in all truth has been Indigenous food. I look and see how it has resisted years of colonization. I admire its' resilience and the teachings and lessons it provides about community building, knowledge transfer, embodiment, and nutrition. Too, what and how it teaches about history, taste memory, and the future.
Please provide one tip you'd like to share with UW undergrads or prospective graduate students.
The one tip I offer is to take the time to reflect on the programs of choice and not rush into this experience. It should be enjoyable and not treacherous. If can, visit the school and outreach to at least one professor in dept. that really captivates you. Chat with them and too, be honest with yourself.
*GO-MAP was the name of a program that is now called GSEE, the Office of Graduate Student Equity & Excellence. Learn more.