As Ather Sharif sat in Philadelphia's Magee Rehabilitation Hospital in 2013, he started to ask himself a question: was computer science something he would ever be able to do again?
Sharif had gotten into a car accident during his time as a master's student in North Dakota, and had been transferred to Philadelphia for treatment. That accident injured his spine, limiting the control he had over his arms and hands. He started using a wheelchair and spent hours each day for a year practicing maneuvering a stylus strapped to his hand in order to type on a keyboard.
It was painful and exhausting work, but eventually, Sharif was able to use his thumbs to press keys, typing 40 words a minute.
Before his accident, Sharif hadn't considered what accessibility meant in the context of his work. He built websites but didn't think about whether people with disabilities could access them.
"It was only after I became a part of the disability community that I started to realize how inequitable the world is for people with disabilities, and I wanted to do something to fix that using the skills I already had," Sharif said.
As a doctoral student in the Paul G. Allen School of Computer Science and Engineering at UW, Sharif believes in the idea of personalized design, that technology should be built to adapt to the needs of a user. This is different from universal design, which, while commonly touted as being designed for everyone, Sharif argues it is designed for the majority, and people who aren't in the majority must adapt to use it. Sharif is studying accessibility in technology, especially in visualizations, and how they can be better designed for people who are blind or have low vision.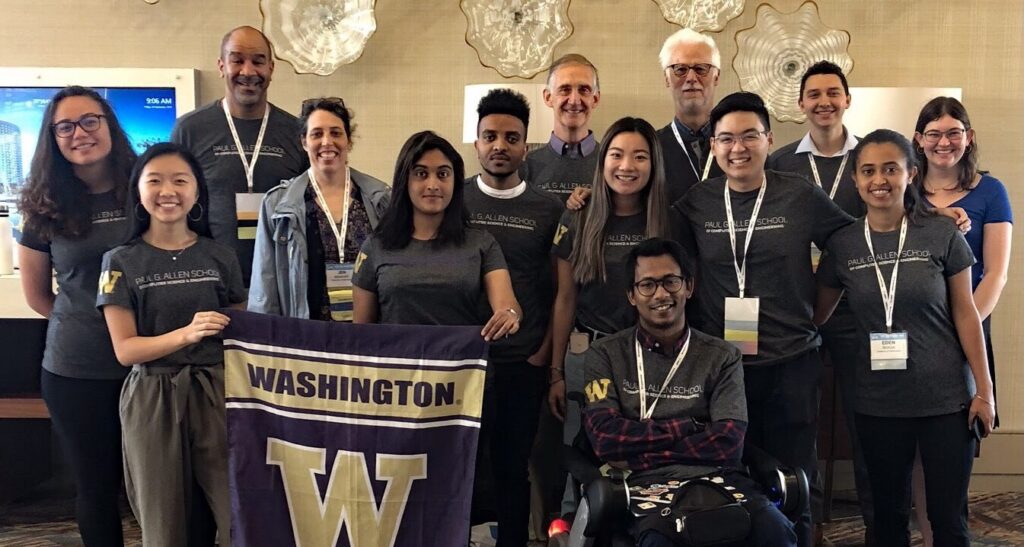 Data visualizations share critical information, like the COVID-19 maps and graphs on news sites that report cases and deaths. At one point in the pandemic, Sharif was checking those visualizations on the Seattle Times website every day.
Yet those graphics are not accessible to people with low vision or who are blind, Sharif said. Other digital graphics across media sites, such as polling data on election night or stock market trends, are also rarely accessible.
"We have built a world where people who are blind or have low vision are unable to make healthy decisions for themselves or participate in the financial world or polling information," Sharif said. "We have built technology where we have excluded them on a very fundamental level."
While Sharif isn't surprised that accessibility isn't prioritized, he has been surprised by the magnitude at which the needs of people who are disabled are ignored. Yet one billion people, or 15 percent of the world's population, have a disability, making this group the largest minority.
Connecting industry and academia
After his accident, Sharif started a volunteer organization called EvoXLabs to connect research and technology design. Through grassroots organizing, volunteers have run accessibility projects over the years. A current one, unlockedmaps.com, shows real-time elevator status at public transit sites in six major cities.
Sharif wanted to bridge the gap between accessibility research and how it's used in the industry, which is why he is pursuing a Ph.D. while still working full time at Comcast. He chose UW based on its reputation as a leader in accessible technology research and design.
Having conversations around disability is an important step in raising awareness. Two disability activists, Nyle DiMarco and Maysoon Zayid, visited campus this autumn as part of The Graduate School's Public Lectures series.
Sharif hopes conversations like these share how communities can create a world that enables people with disabilities to fit in just as they are (this is what's known as the social model of disability) rather than viewing disability as something that must be fixed or cured so someone can fit in with the majority of society (this is known as the medical model of disability).
The work of bettering a culture or campus belongs to everyone, not just to people who have disabilities or a disability resource office, Sharif said. He envisions a culture where students, professors, and advisors alike take an introductory class on disabilities.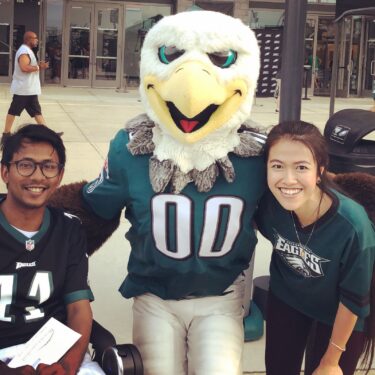 "It's important for people who don't identify with disabilities to be better allies, especially professors and advisors," Sharif said.
Allyship includes educating yourself, asking people who have shared their disability with you how you can better support them, and including the input of people from the disability community on decisions or research about them, Sharif said, or as the popular adage states, "Nothing about us without us."
Without greater awareness and education for people who are nondisabled, people with disabilities can start to internalize ableism, which is discrimination or prejudice against people with disabilities stemming from the belief that there is something wrong with them and they need to be "fixed" to fit into society.
Sharif and two of his UW graduate student peers — Dhruv Jain and Venkatesh Potluri — wrote a paper about what it's like to navigate graduate school with a disability, and their own moments of internalizing ableism.
One of those moments was when Sharif tried to take notes himself during meetings with a potential advisor, even though his manual dexterity made it challenging to keep pace with the discussion. But Sharif did it because he wanted to feel like other students and impress the professor, especially as they had already offered to take photos of the whiteboard notes and drawings for the project meetings.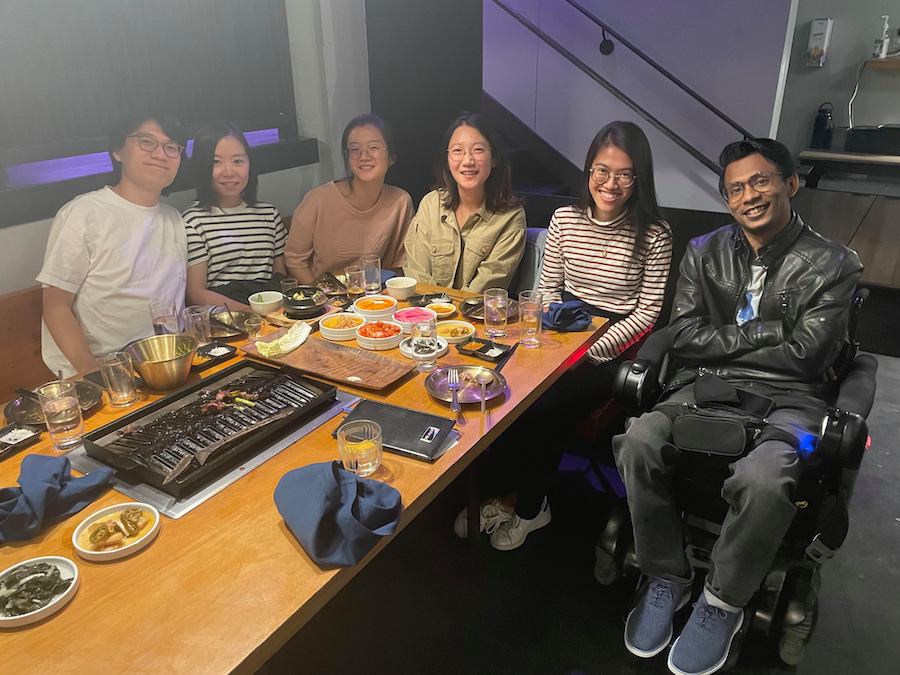 But at other times, Sharif has experienced people taking initiative without being asked. Sharif was pleasantly surprised when advisors have offered to take notes for Sharif during meetings, without Sharif having to bring it up to them.
"If people are not careful or are not trained or introduced to the concept of disabilities and how to support them better, then we could easily create a world where people with disabilities start thinking that that's their fault and that it's a baggage they carry and they need to adjust and do more," Sharif said.
Sometimes, Sharif thinks about a kid or teenager with a disability, who might be considering the same question he was mulling over eight years ago in the rehabilitation facility: Should they give up on a dream rather than enter a system not designed to include them?
The world Sharif is trying to build is designed for them.
By Kate Stringer, UW Graduate School
Originally published September 3, 2021