UW Graduate School
About the IPhD
Overview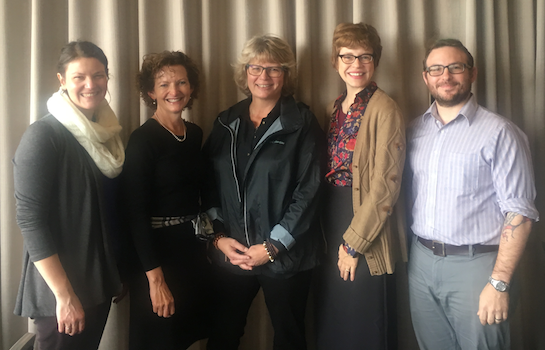 The UW Graduate School offers the interdisciplinary Individual Ph.D. (IPhD) Program for exceptionally able students whose objectives for study are interdisciplinary and require supervision from faculty in two or more UW programs that offer Ph.D. degrees. Students design an individual course of study with guidance from their interdisciplinary Supervisory Committee. This Program is managed by the IPhD Program Coordinator and headed by the Dean of the Graduate School.
Check out IPhD students' stories
Students should consider the IPhD if they are:
Seeking the opportunity to think outside the box while working on a compelling interdisciplinary research problem that does not fit within a single campus program that offers a Ph.D.
Wishing to work with the best scholarly minds on campus
Drawn to working with a graduate Supervisory Committee that includes faculty from multiple departments
Self-starters and highly motivated
Interested in designing their own Ph.D. course of study and areas of specialization
Seeking a flexible schedule—either full time or part time
Because the University is committed to established disciplinary and interdisciplinary programs, the IPhD Program is quite small. Unusual student ability and motivation, as well as an increased level of attention from the entire Supervisory Committee, are required for students to successfully complete the IPhD.
Please direct requests for further information to:
Interdisciplinary Programs
The Graduate School Box 352192
University of Washington Seattle, WA 98195-2192
IIPhD@uw.edu
206.543.6398
206.685.3234 (f)